Warning!
You're about to see all kinds of adult pleasure enhancement products! We carry everything, and as such this part of the website is considered explicit. Can you handle the heat?
Welcome to A Fine Time's shop!
We enjoy writing about relationships but we can't cover everything! Below is a list of products and books that help you form and keep relationships, spice up your sex life, and other things that help you have an enjoyable time!
Sexy Books
$51.17
Kama Sutra is meant for those who want to spice up their sex life with novelty, intensity, and passion. Each position is meant to give the maximum amount of pleasure to both parties. Transcend your sexual experience with 365 different positions, one for each day of the year!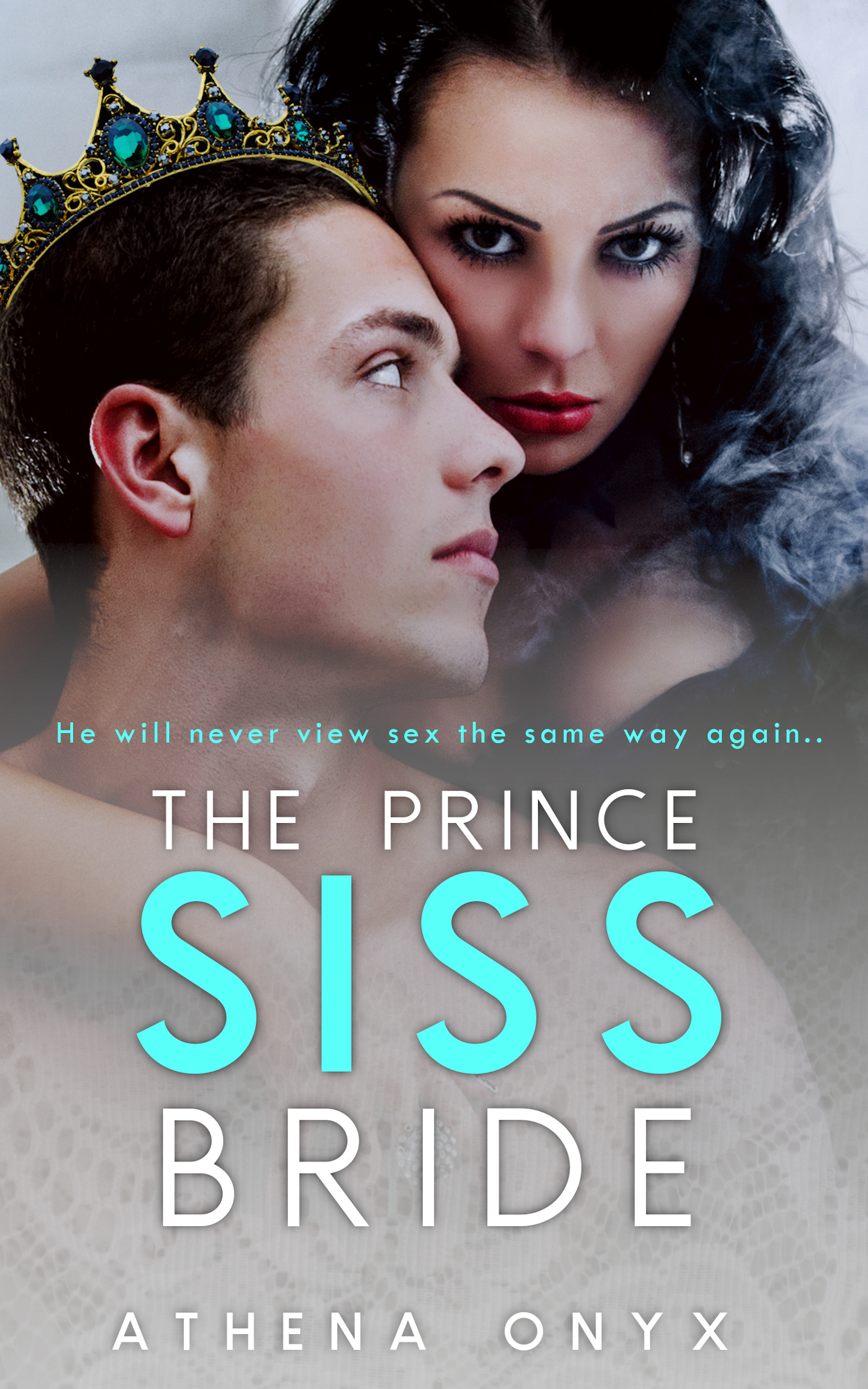 $2.99
Have you ever wondered what it's like to be a sissy for your queen? Our prince wonders the same thing, although he hasn't quite realized it yet!
The Prince Siss Bride is an erotic story about a queen, tall and towering, mean and strict. A young prince enters her life, someone who doesn't seem very manly at first, someone who needs to be… Initiated. The queen sees this, and the two of them embark on a kinky adventure that's sure to leave you satisfied!
$25.06
Which sort of seducer could you be: Siren? Rake? Cold Coquette? Star? Comedian? Charismatic? or Saint? This book will show you which. Charm, persuasion, the ability to create illusions: these are some of the many dazzling gifts of the Seducer, the compelling figure who is able to manipulate, mislead and give pleasure all at once.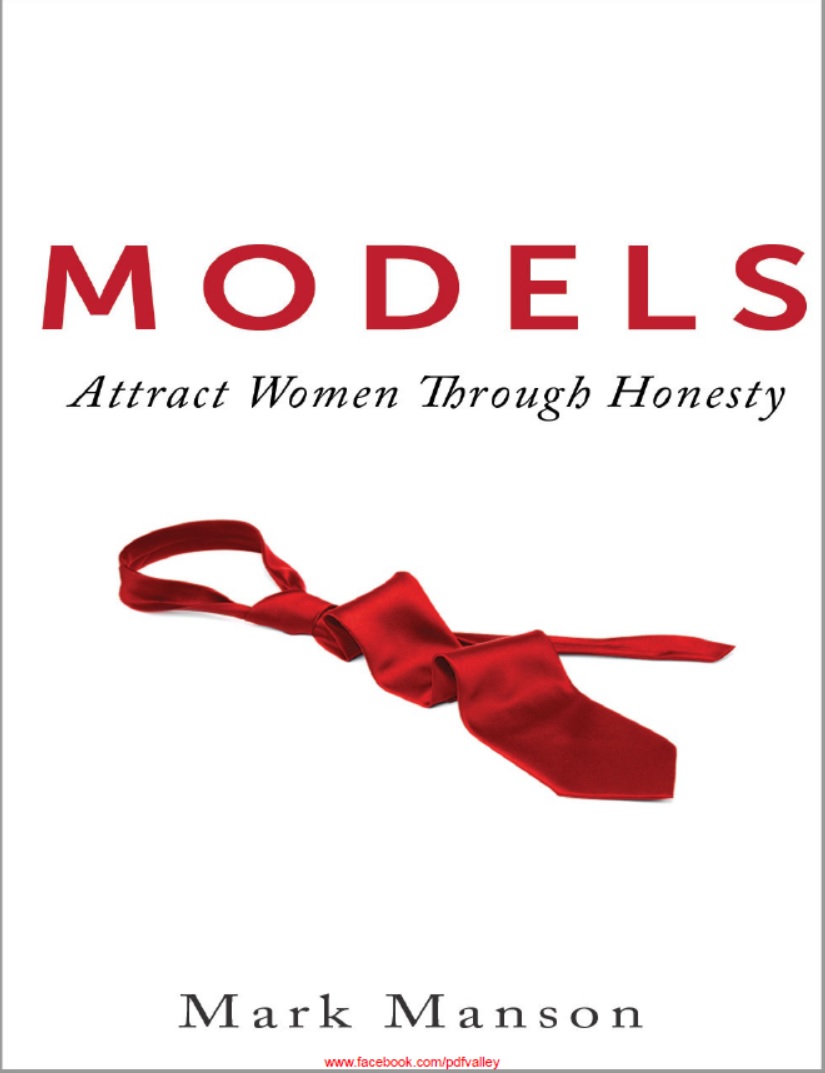 $12.81
Models is the first book ever written on seduction as an emotional process rather than a logical one, a process of connecting with women rather than impressing them. It's the most mature and honest guide on how a man can attract women without faking behavior, without lying and without emulating others. A game-changer.
Sex Kits and Combos
Sexy Games and Fun
Pleasure For Her
Pleasure for Him
Anal Play and Prostate
Bondage, Kinky, Fetish, Fantasy, ETC…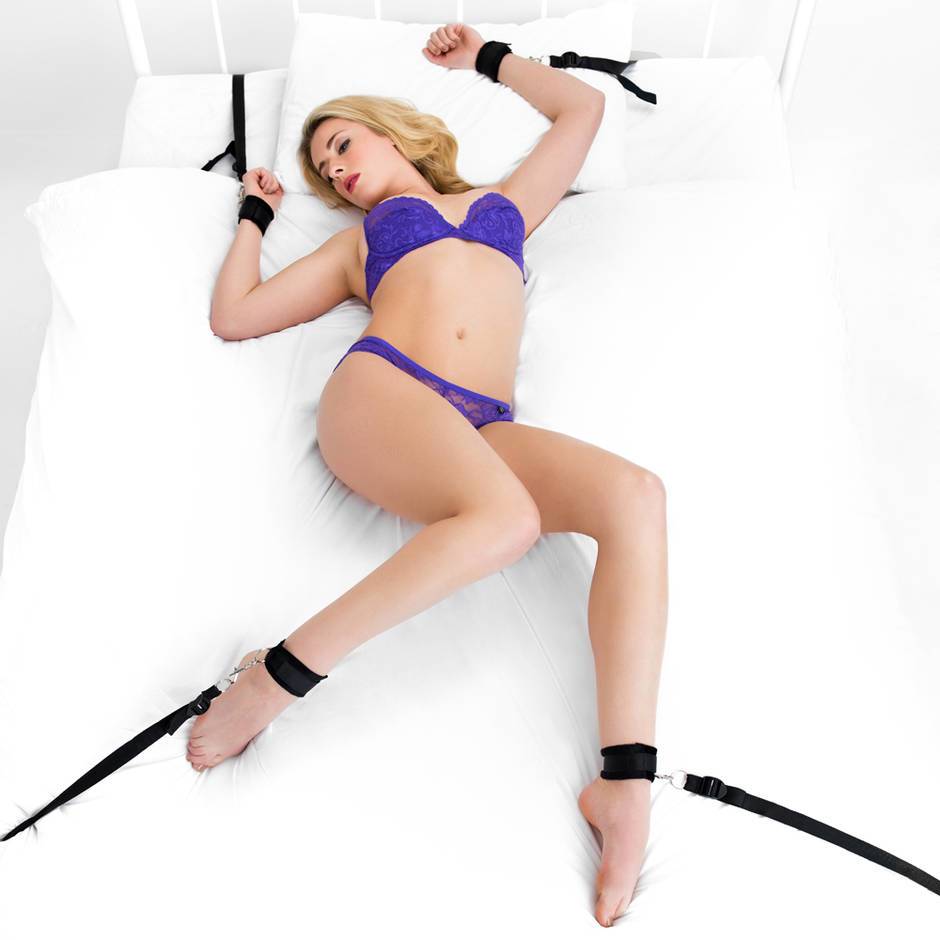 $44.99
Transform any bed into a den of iniquity with this quick and easy restraint kit. Pop it under the mattress of any bed and adjust the straps to the correct length. Then put the 4 Velcro-fastening cuffs onto your partner and strap them down. Easy peasy.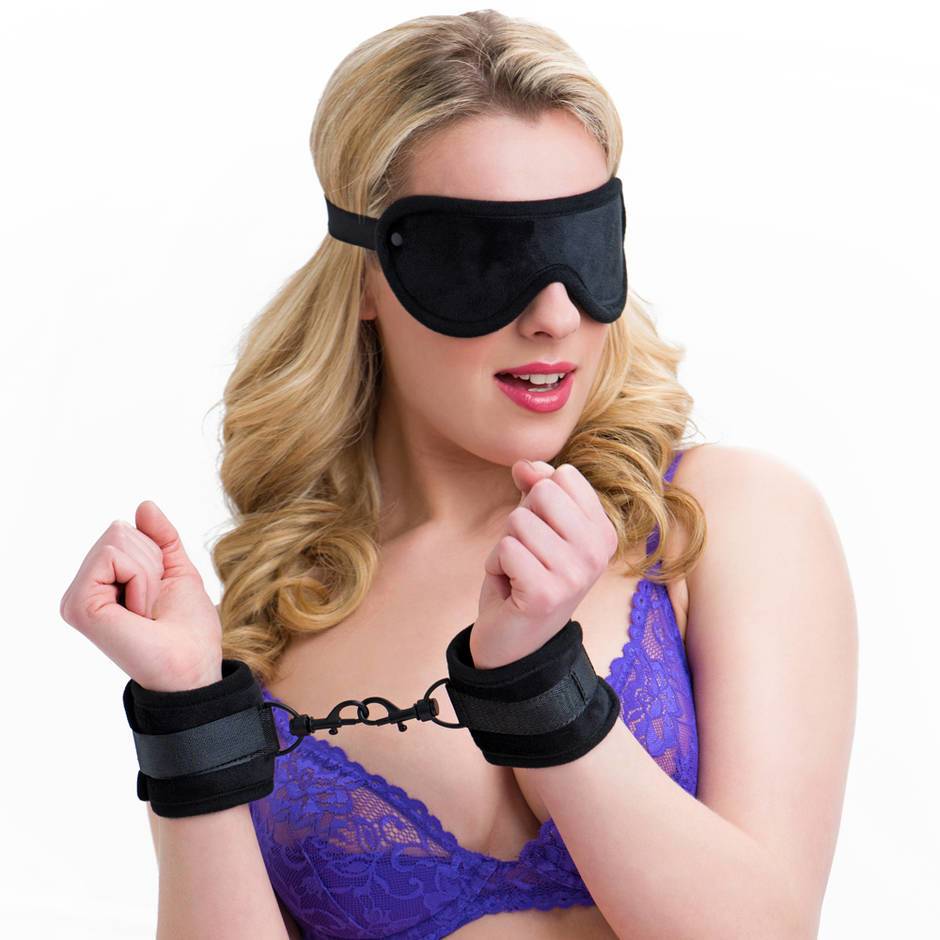 $24.99
Perfect for first time bondage fun, this beginner's blindfold and handcuff set is plush, inviting and oh-so-easy to use. With adjustable wrist cuffs and an elasticated eye mask, its a great way of adding a little restraint play to your bedroom games.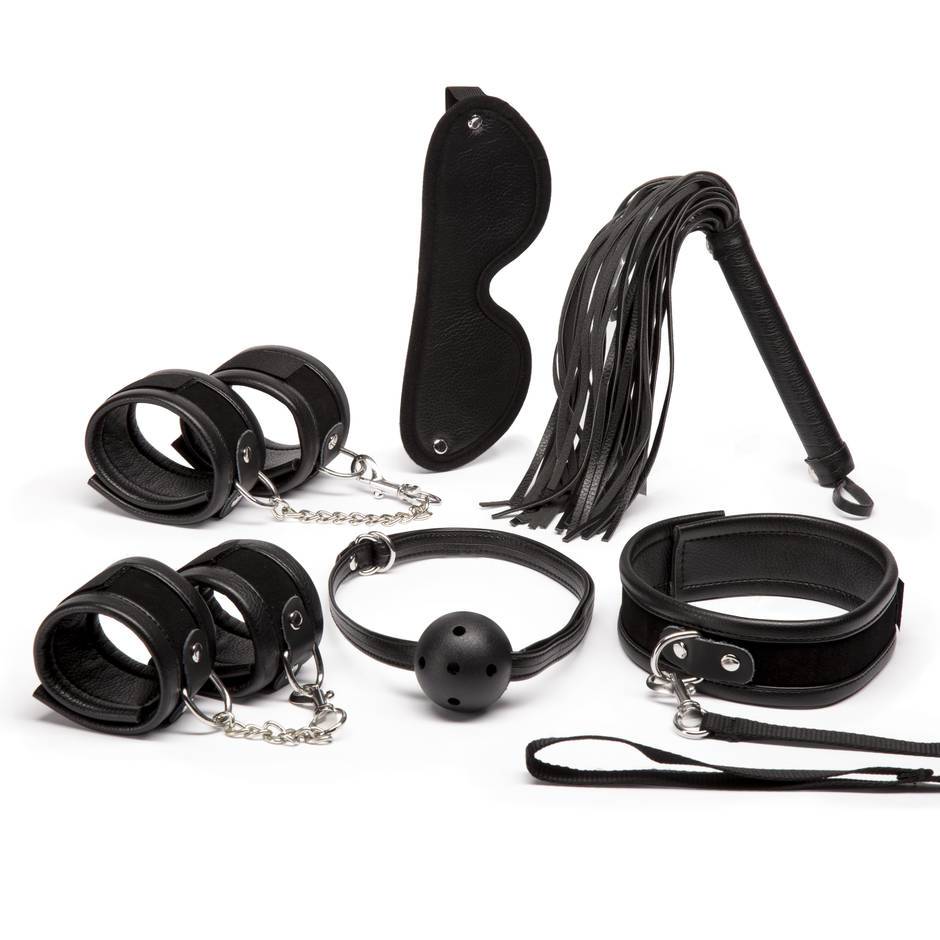 $84.99
Are you looking for all the bondage? Well guess what – you just hit the jackpot. With everything you need for head-to-toe thrills in one place, stop shopping around and pick up this faux leather restraint and spanking kit to satisfy your desires.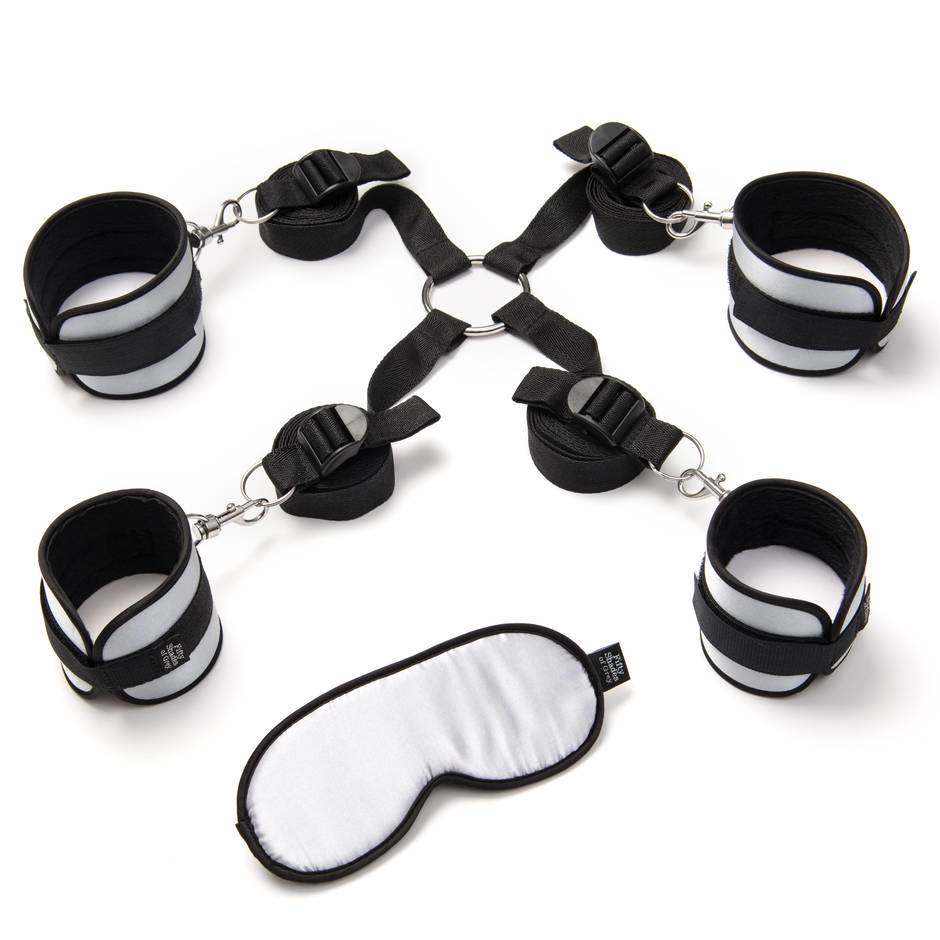 $59.99
Transform your bed into a bondage playground and enjoy the fettered throes of lust in soft satin. Ideal for beginners, this bondage set creates full body restraint that's quick and easy to secure to any size bed. Dominate or submit – the choice is yours.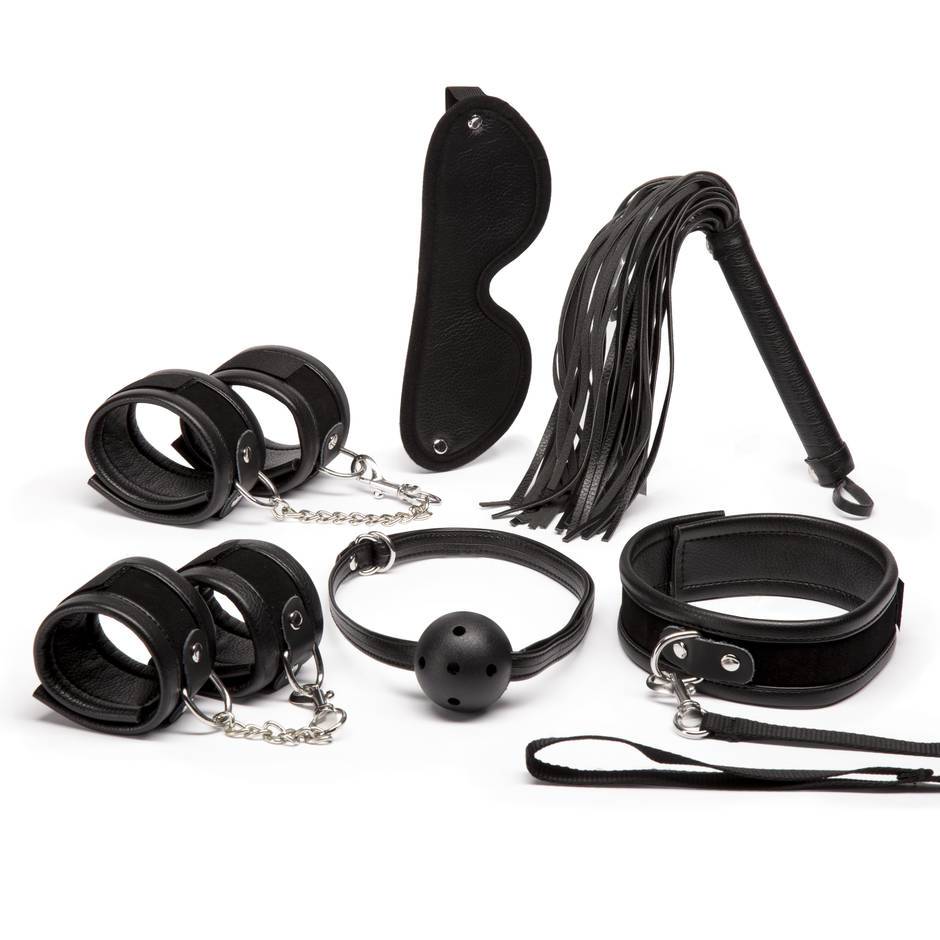 $84.99
Are you looking for all the bondage? Well guess what – you just hit the jackpot. With everything you need for head-to-toe thrills in one place, stop shopping around and pick up this faux leather restraint and spanking kit to satisfy your desires.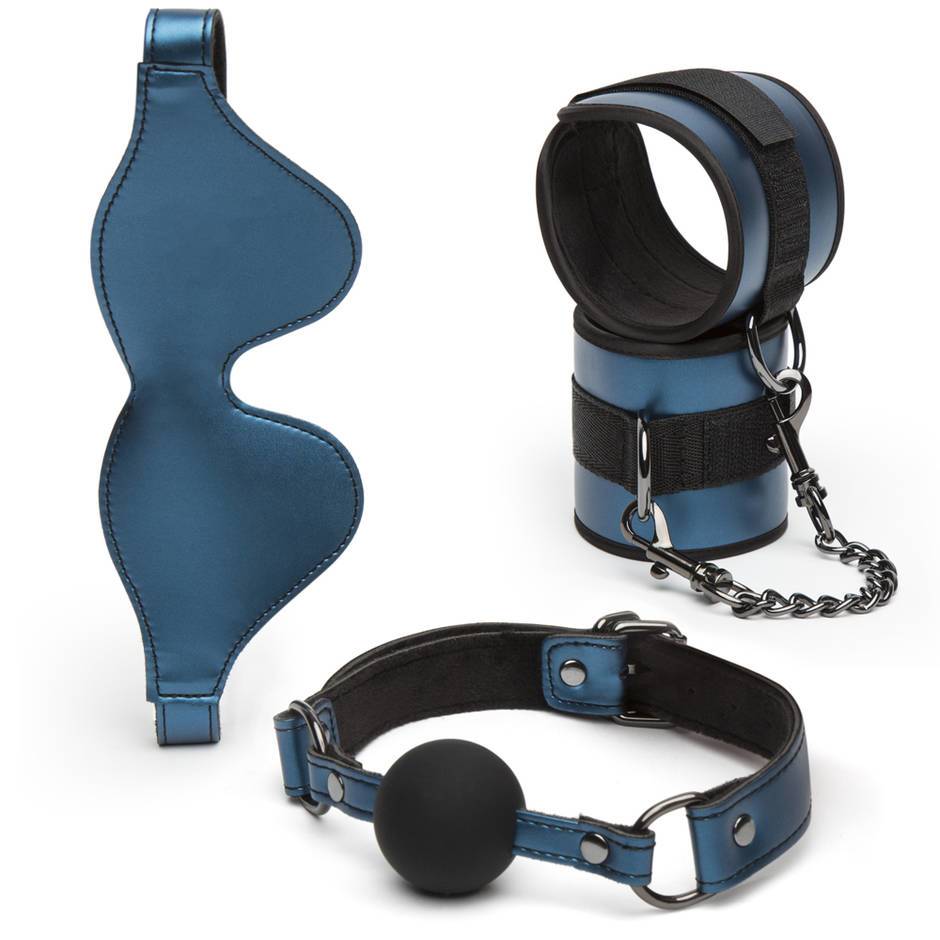 $29.99
Restraint doesn't have to be uncomfortable; in fact, we rather like it when it isn't! So we made this bondage kit with crazy-soft faux fur and adjustable straps which, according to our scientific research* makes it the comfiest bondage set on the planet.
Condoms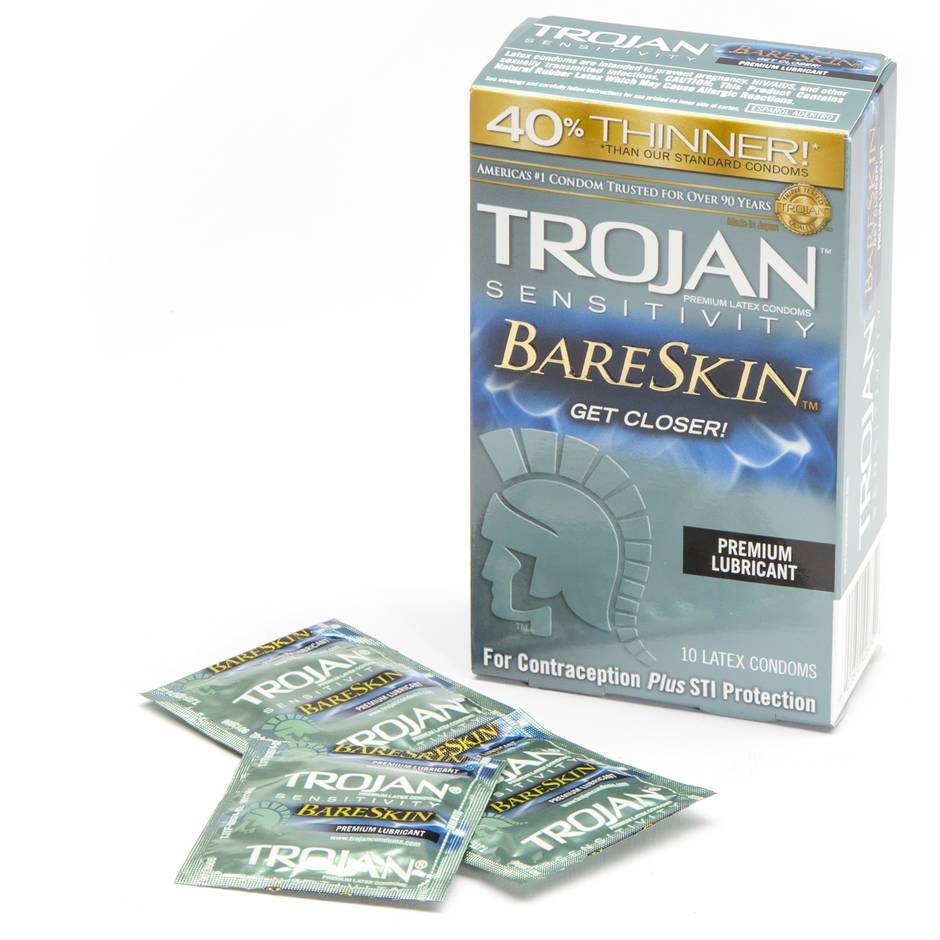 $12.99
40% thinner than standard Trojan condoms, you'll feel like you're wearing nothing at all with these ultra-thin latex condoms. Plus, each condom is coated with a premium lubricant to give you extra sensitivity and pleasure during use.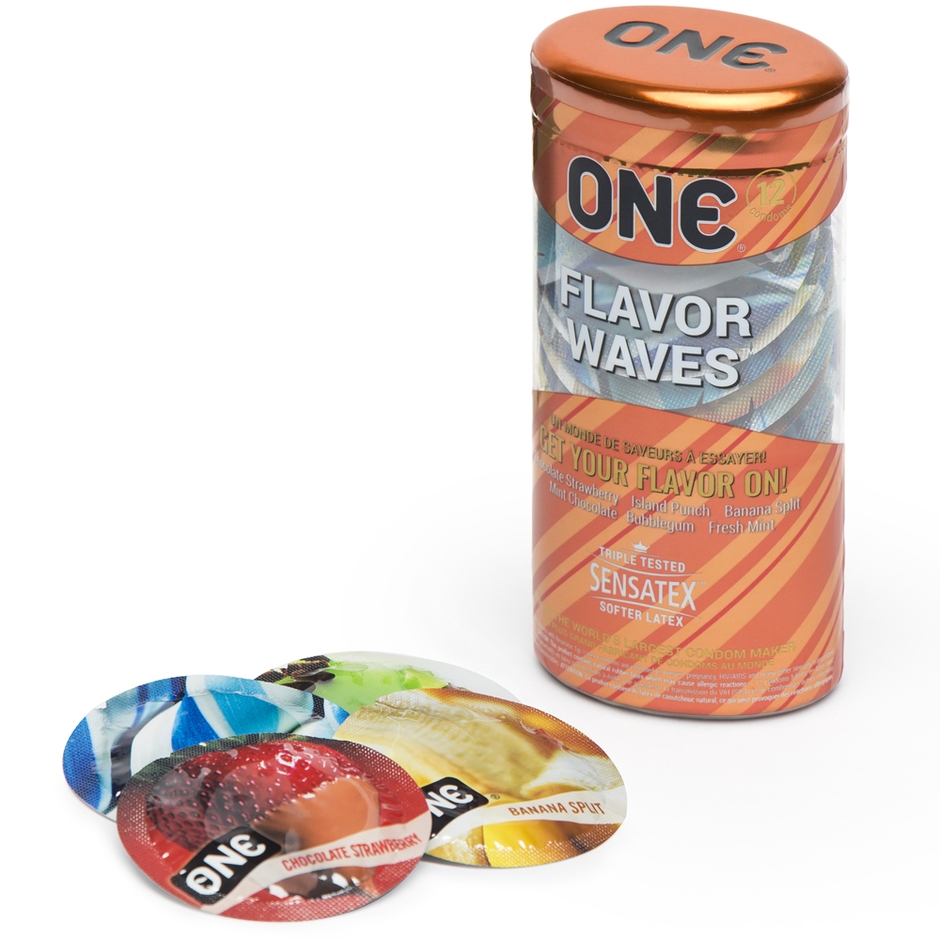 $12.99
Make your peen even more irresistible with flavored condoms from ONE. With 6 unique flavors to choose from, including chocolate strawberry, island punch, fresh mint, bubblegum, mint chocolate and banana split, you'll be spoilt for choice!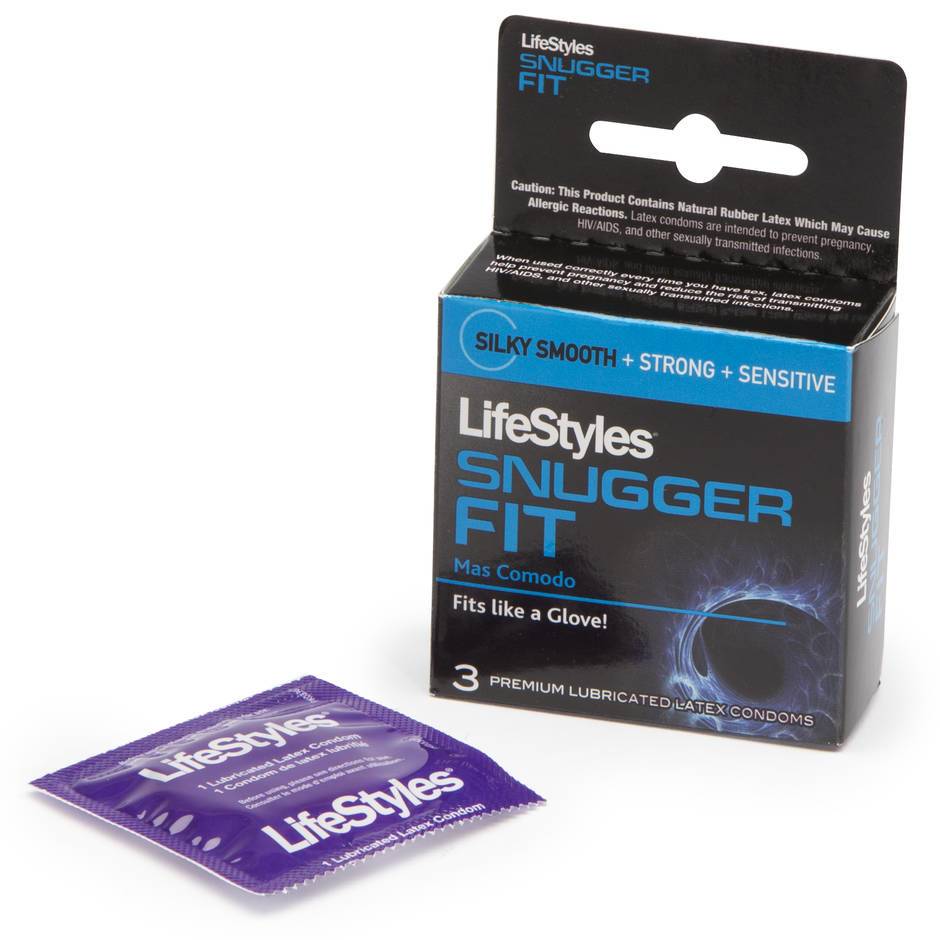 $4.99
If you wouldn't wear shoes that are a size too large, why should condoms be any different? These LifeStyles condoms are shorter and narrower than your average condoms, improving both the safety and sensation for you and your partner during wear.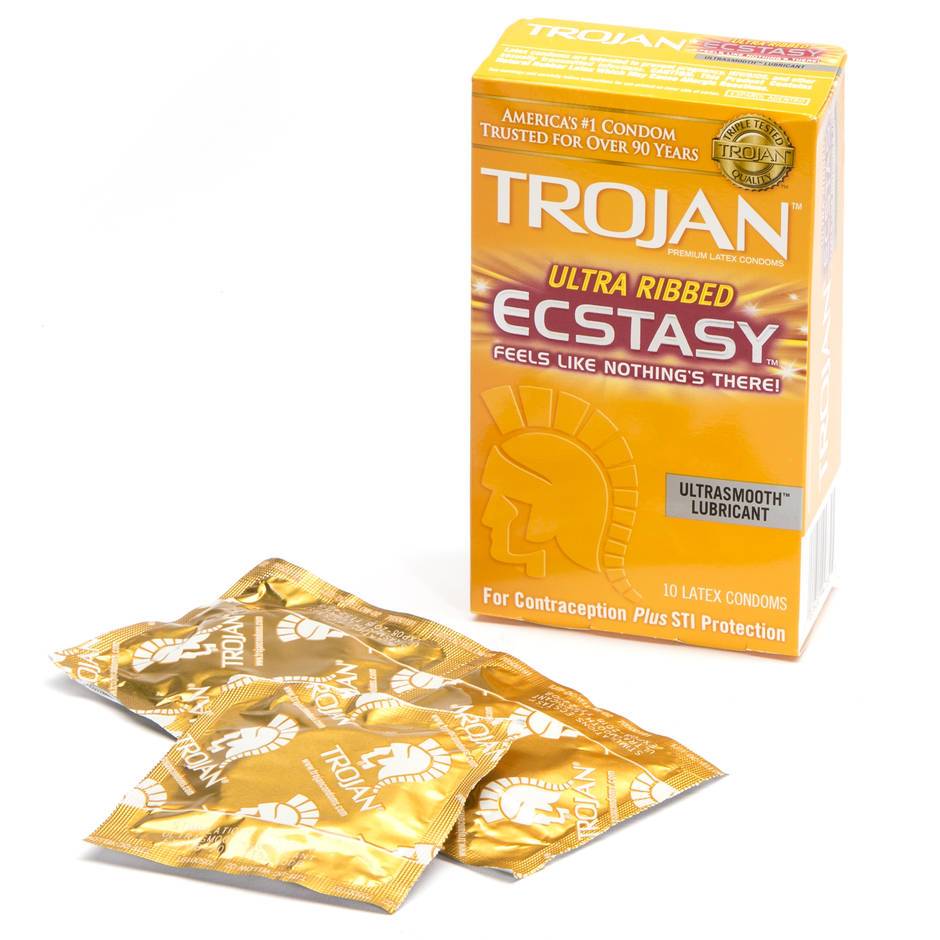 $12.99
Give your guy a little extra texture with Trojan's Ecstasy ribbed condoms. The revolutionary comfort design allows you greater freedom of movement for a more lifelike sensation, with the bands of raised ridges adding intense stimulation for your partner.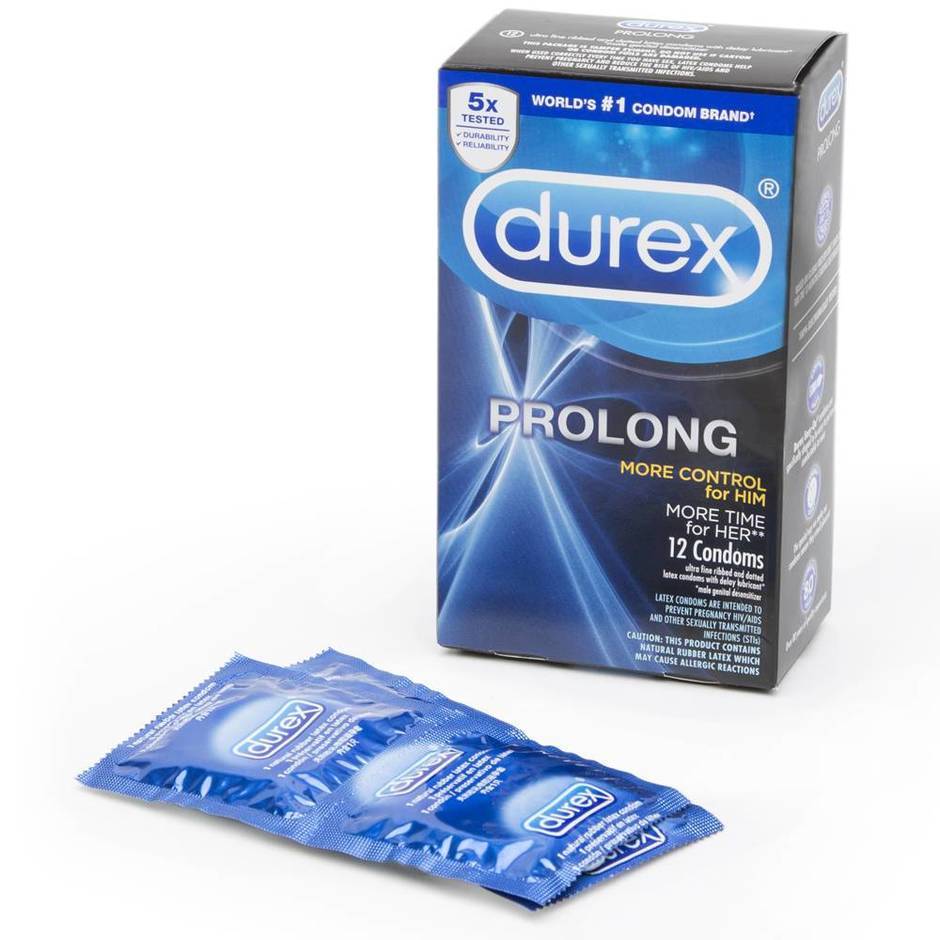 $14.99
Sexy times and increased pleasure for both partners can be had with these innovative Prolong Delay textured condoms from Durex. Delay ejaculation and share extra pleasure with the stimulating dotted and ribbed texture.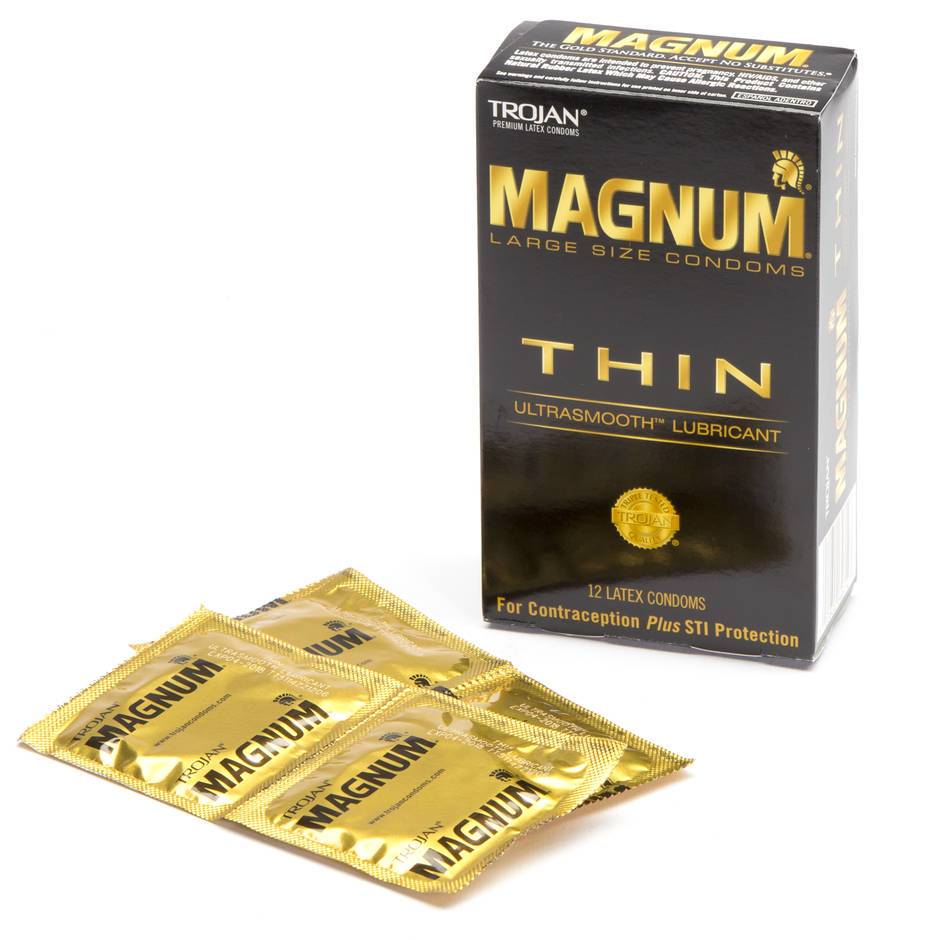 $12.99
Bigger doesn't always mean thicker, you know. These Magnum condoms from Trojan not only give a more comfortable fit to bigger members, but are ultra thin to allow you even more lifelike sensations during wear. The best of both worlds, really.
Lubricants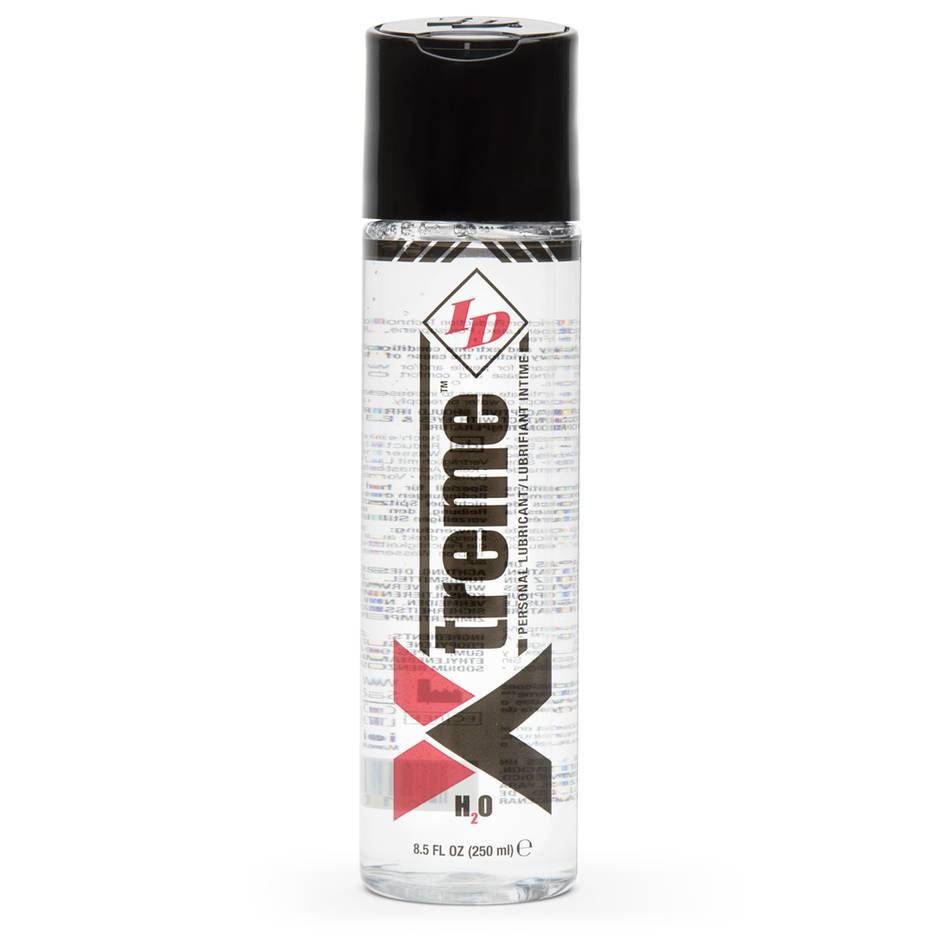 $19.99
Enjoy slippery pleasure and enhanced sensations with this thick, water-based lube by ID, now available in a big 8.5 fl oz bottle. Great for those who love a lotta lube when they play, and hate to run out of the good stuff.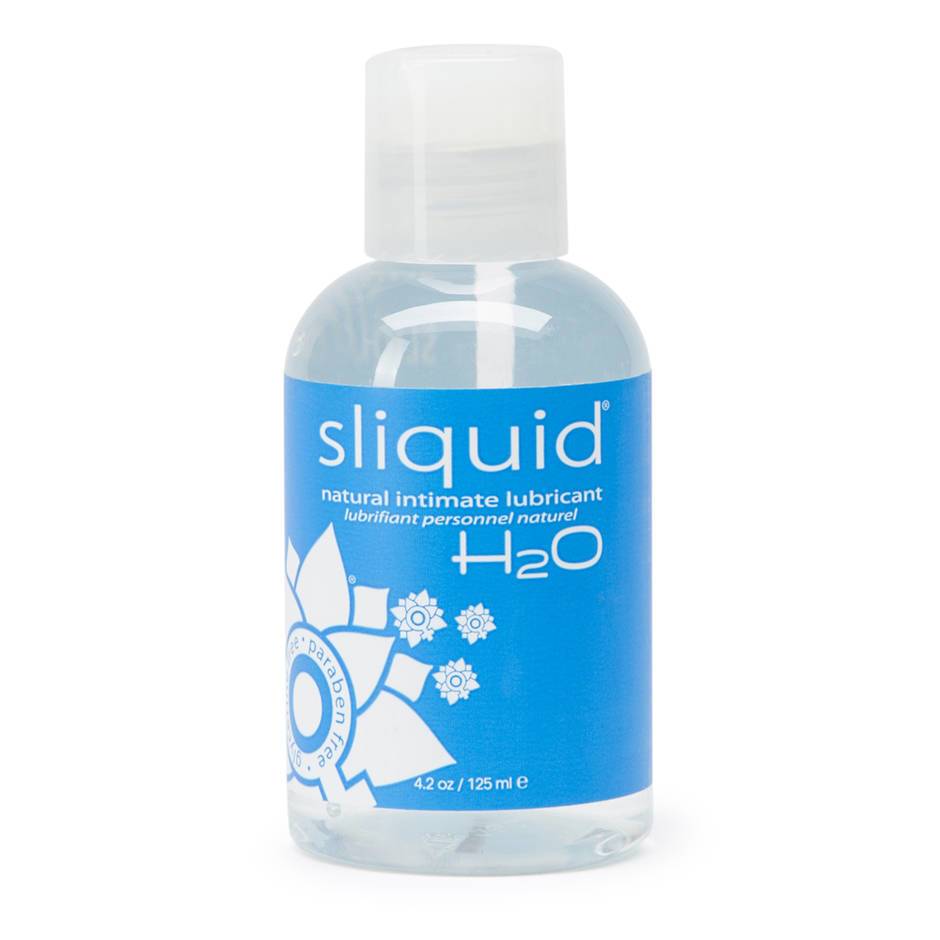 $16.99
Formulated to emulate your body's own natural lubrication, Sliquid H2O uses plant cellulose as a thickening agent, instead of glycerin or other sugar derivatives for lady-friendly lubrication that lasts and lasts. Hypoallergenic, vegan and eco-friendly.
Discover More…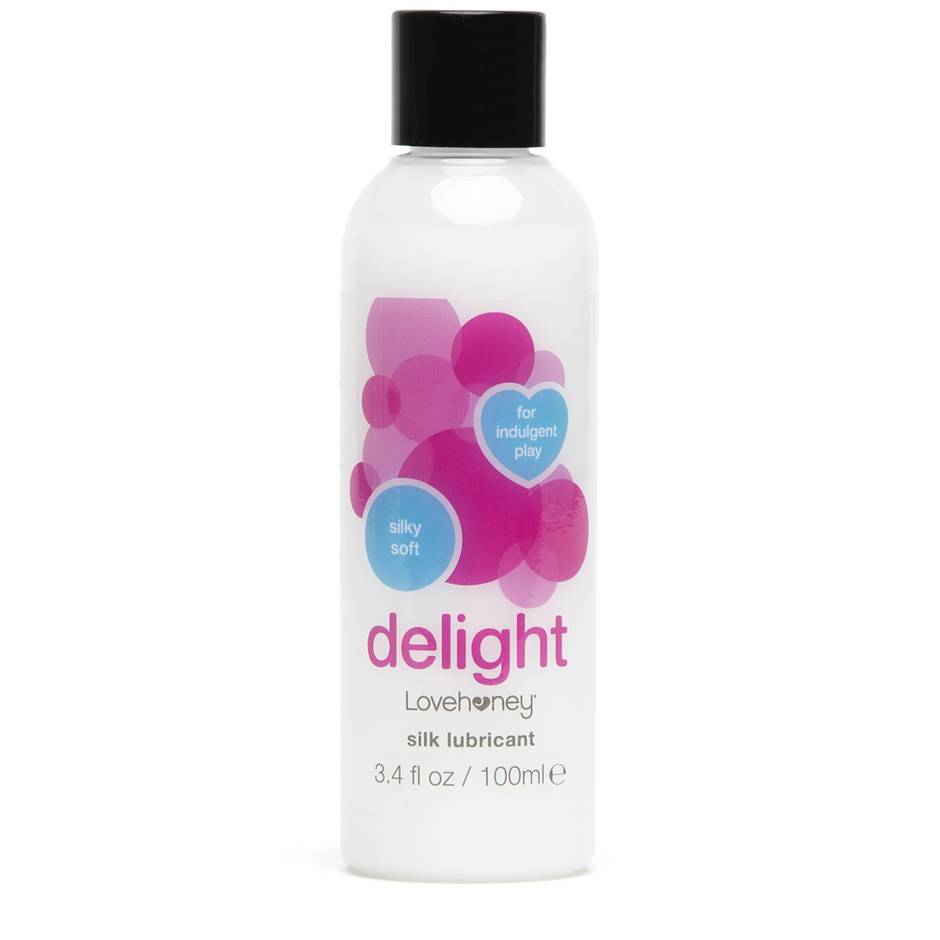 $12.99 *Multipurpose!*
Delight Extra Silky Lubricant is the perfect partner for smooth sensations during intimate play. Creamy white for a visual treat, Delight is perfect for exploring cum fetishes, creampie fun and ejaculating dildos, as well as regular everyday lubrication.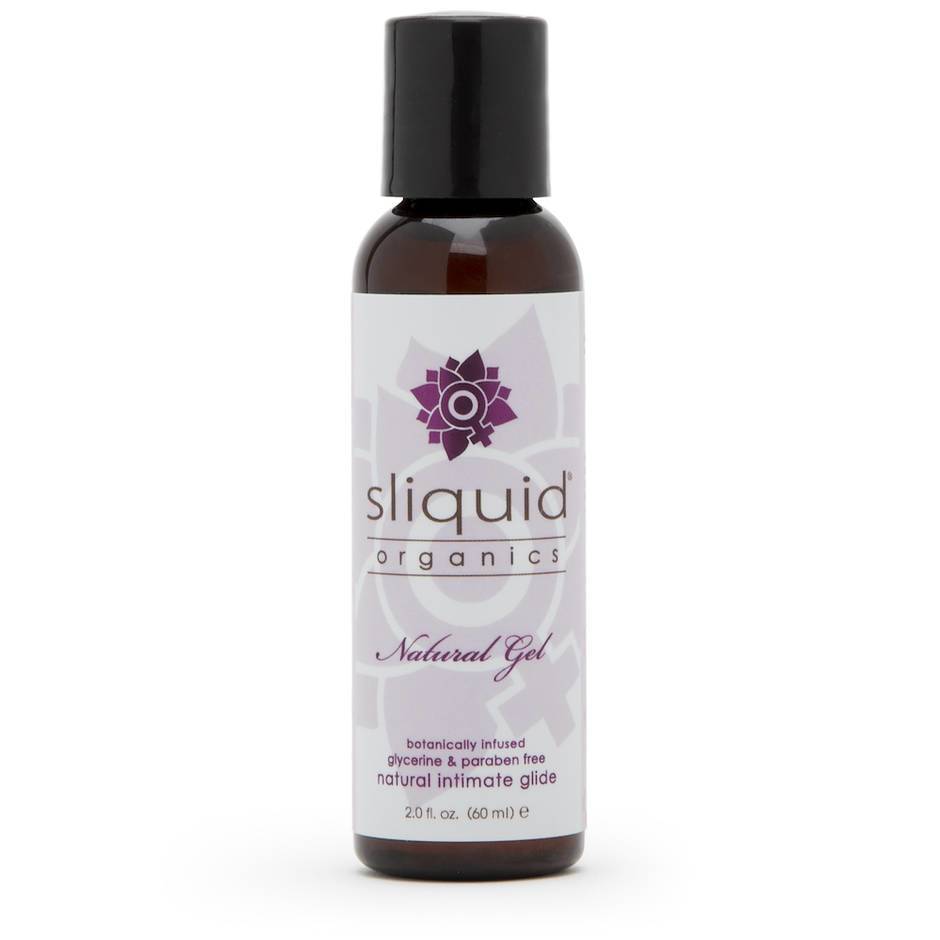 $9.99
Good things come in small packages, and already-good-thing-makers, Sliquid, have just made their natural gel lube even good-er by packaging it in this new travel-friendly bottle. Perfect for taking abroad or popping in your handbag for nights away.
Discover More…
$12.99
Delightfully fruity (and we haven't got to the flavor yet) oral sex is yours on a platter with our delicious cherry flavored lubricant. Drizzle it onto your lover's equally sweet spots and kiss and lick every juicy bit off them for a big O extravaganza.
$11.99 *Multipurpose!*
Formulated to accessorize some of the best things in life, this 2 in 1 lube is a fantastic alternative to massage oil, boasting a thick, long-lasting formula. Start with a sensual massage and progress to intimate thrills with extra glide and nourishment.
Discover More…
Sex Toy Cleaners and Renewers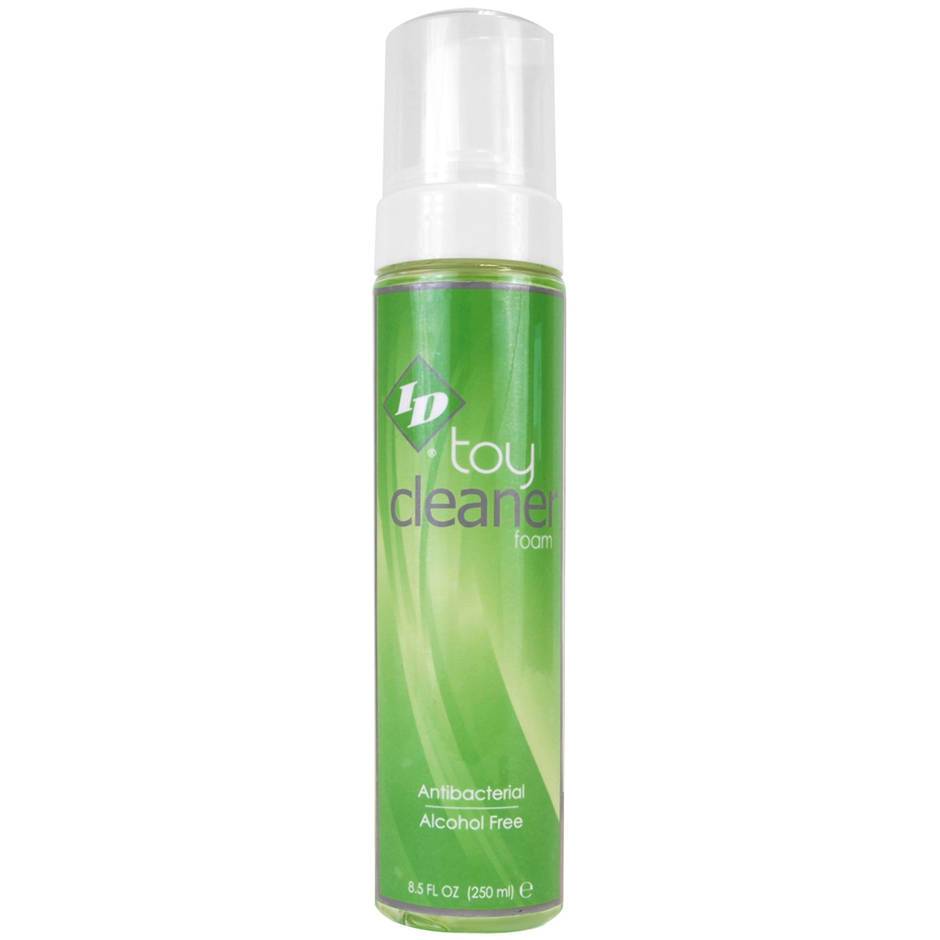 $14.99
Give your sex toys their very own foam party with this antibacterial sex toy cleaner from ID Lubes. Compatible with all sex toy materials and perfect for textured toys, this expanding foam gets into every nook and cranny to ensure the deepest of cleans.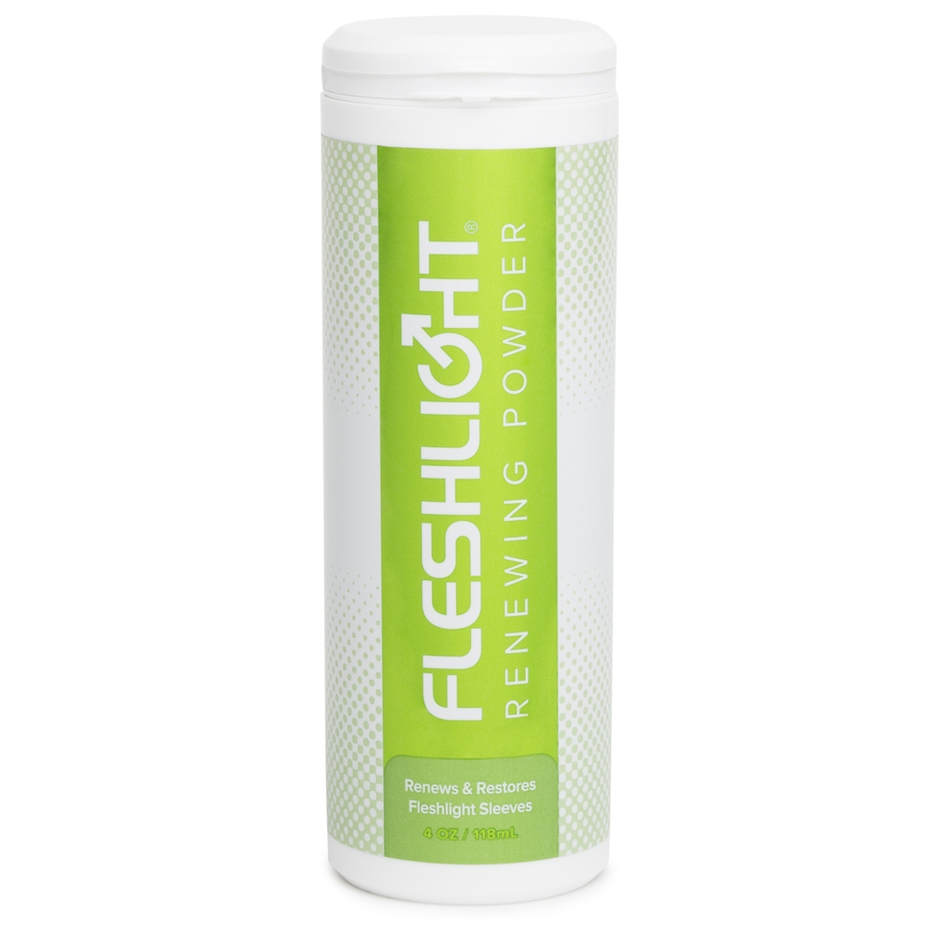 $12.99
Nothing compares to the lifelike feeling of the patented Fleshlight Superskin material. Keep your Fleshlight and Fleshjack sleeves feeling like the first time, every time with Fleshlight's Renewer Powder.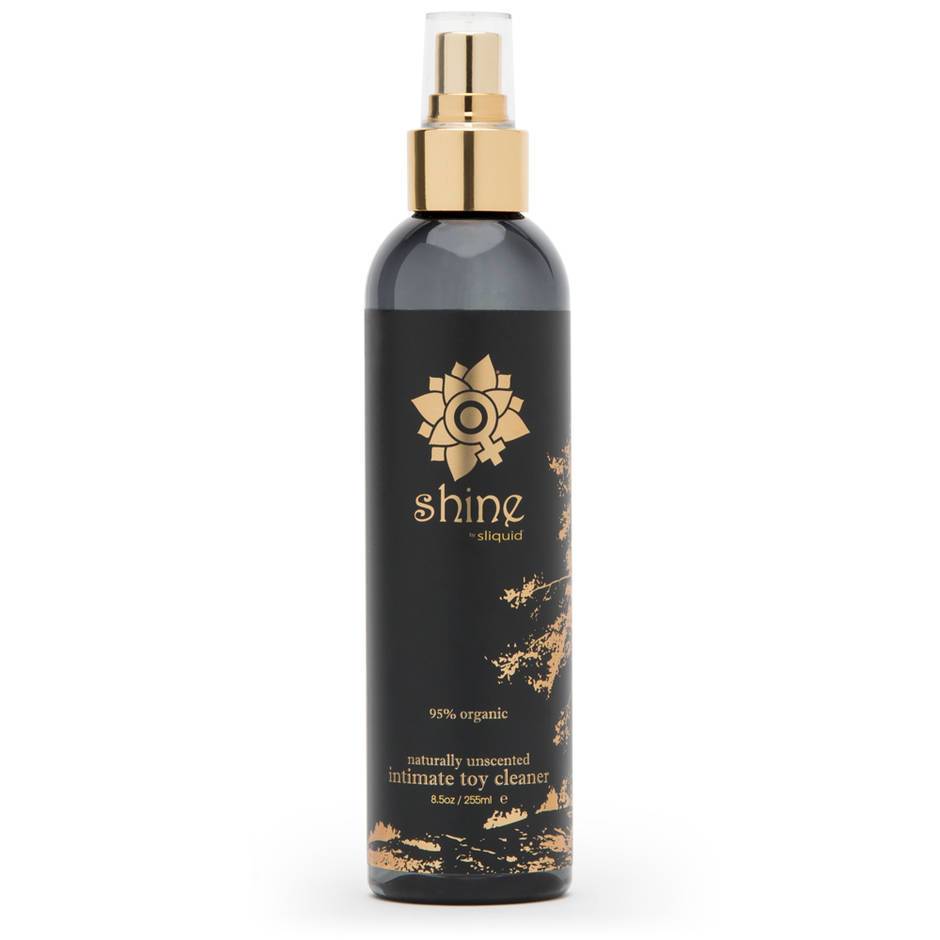 $16.99
Using the naturally antibacterial and anti-fungal properties of tea tree and castor oils, this organic sex toy cleaner keeps your toys hygienic and in tip-top condition, without harsh chemicals. Non-overpowering, it boasts a light, fresh tea tree aroma.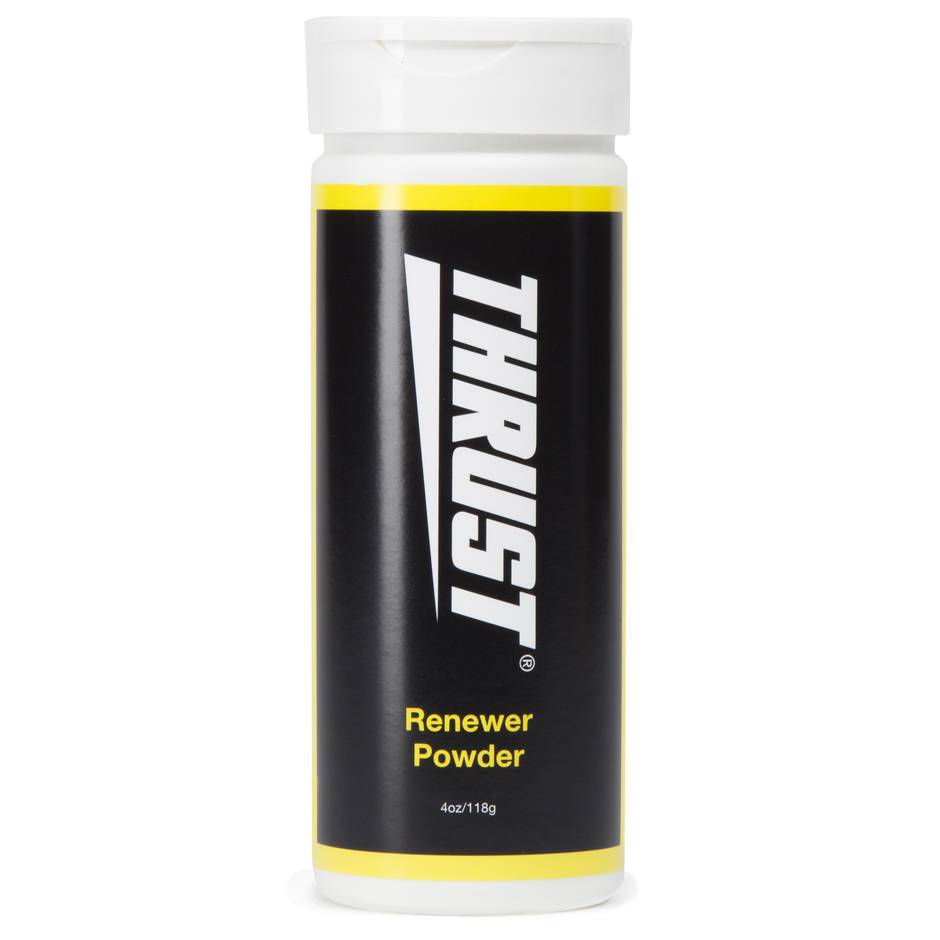 $7.99
Apply Lovehoney Renewer Powder to your realistic toys to keep them soft, supple, and just like new. Clean your sex toy thoroughly, leave to dry and apply a light dusting of the Renewer Powder until it's coated in a thin layer. Simple and effective!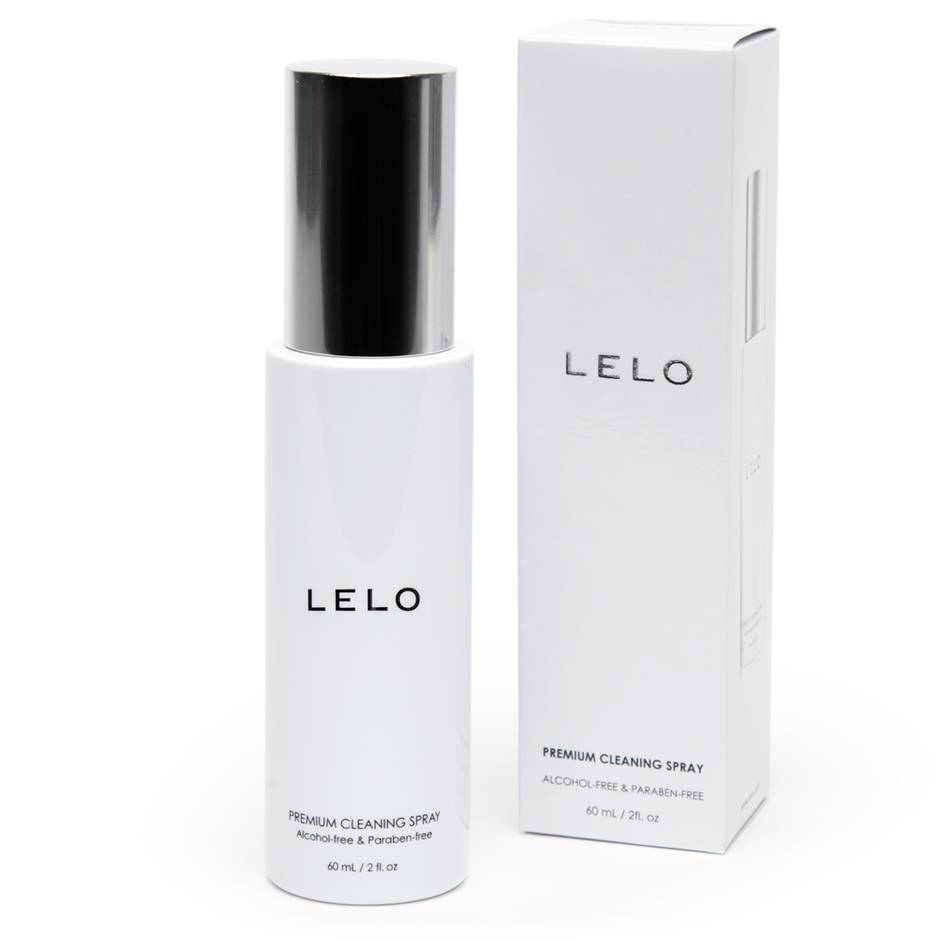 $12.99
A totally discreet sex toy cleaner spray, made to the same quality standard as Lelo's toys. Alcohol-free and pH balanced, Lelo's totally body-friendly toy cleaner is fast-acting, powerful and highly effective, keeping your sex toys hygienically clean.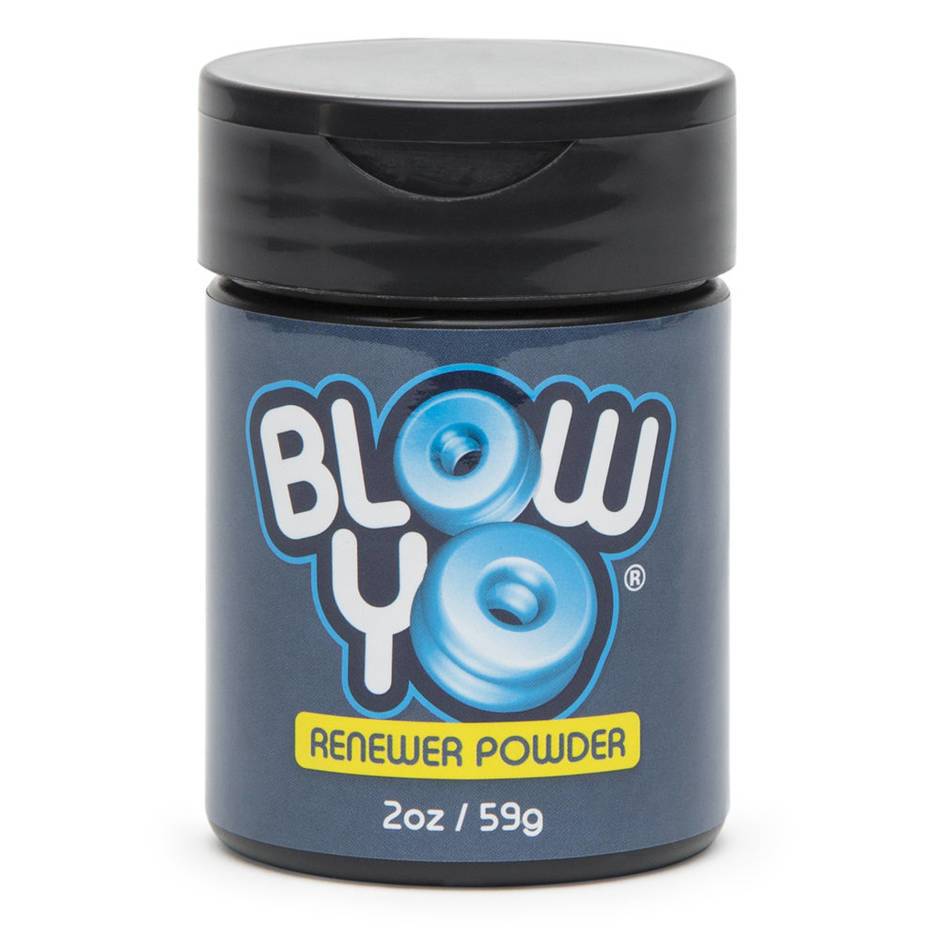 $9.99
Keep your BlowYo super stroker in tip-top condition with this easy-to-use renewer powder. The soft, supple material of your BlowYo toy will stay as good as new when it has a post-clean dusting of this powder after every use. Open, sprinkle, job done!