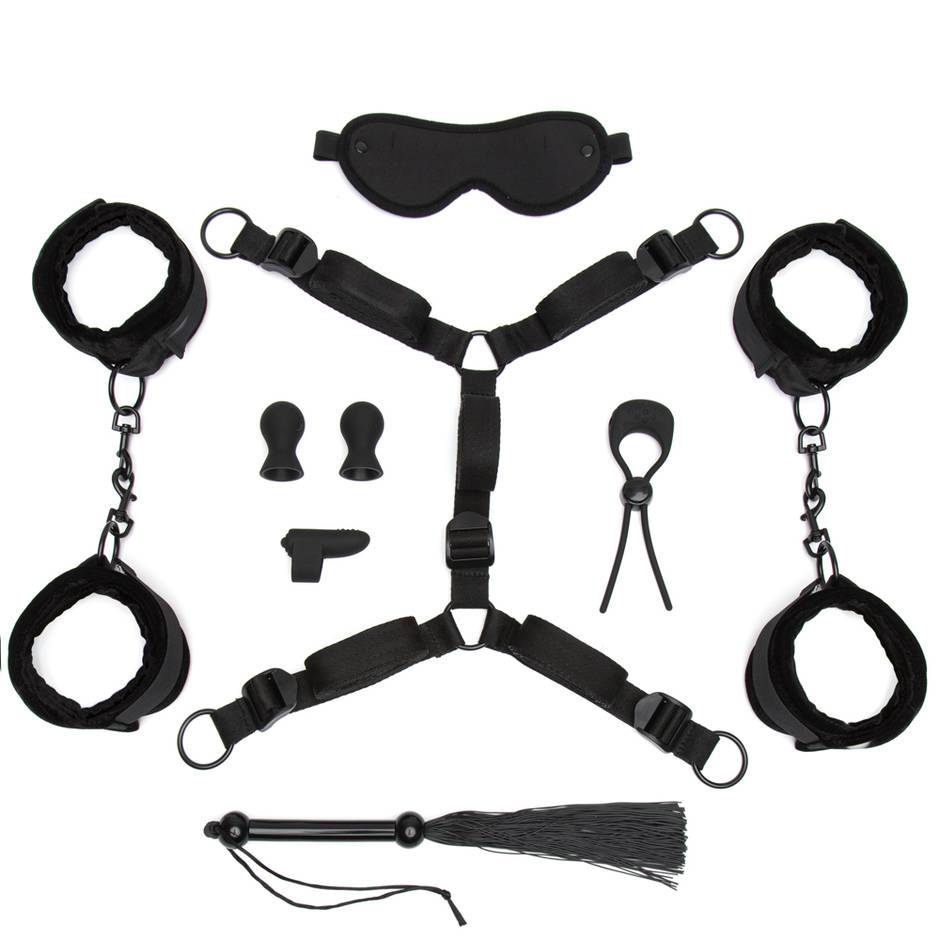 $84.99
All tied up with somewhere to go? Get ready to postpone: this 8 piece kit isn't letting you go anywhere! With an array of super-plush restraints and newbie-friendly sensory toys, the All Tied Up kit has everything you need for first-time BDSM exploration.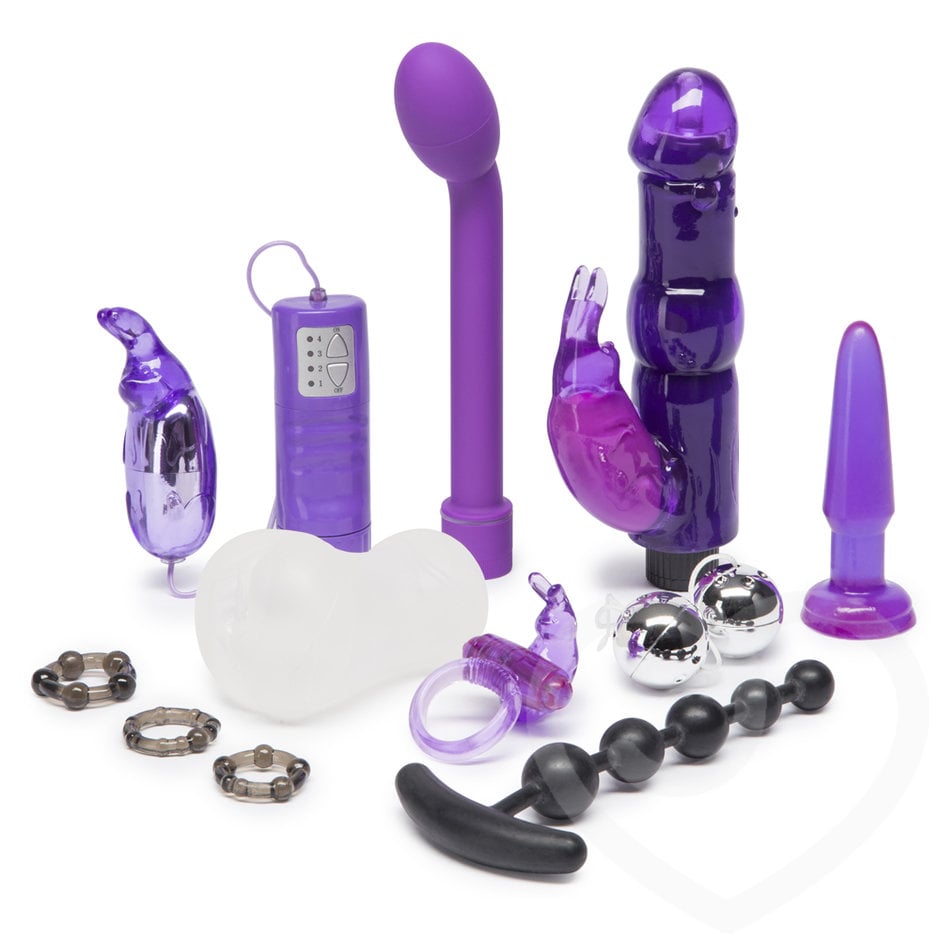 $89.99
With 11 specially selected toys for sexy fun in endless erotic combinations, including an all-time favorite rabbit vibrator and dinky butt plug for first-time anal fun, no two nights will ever be the same. Welcome to the weekend!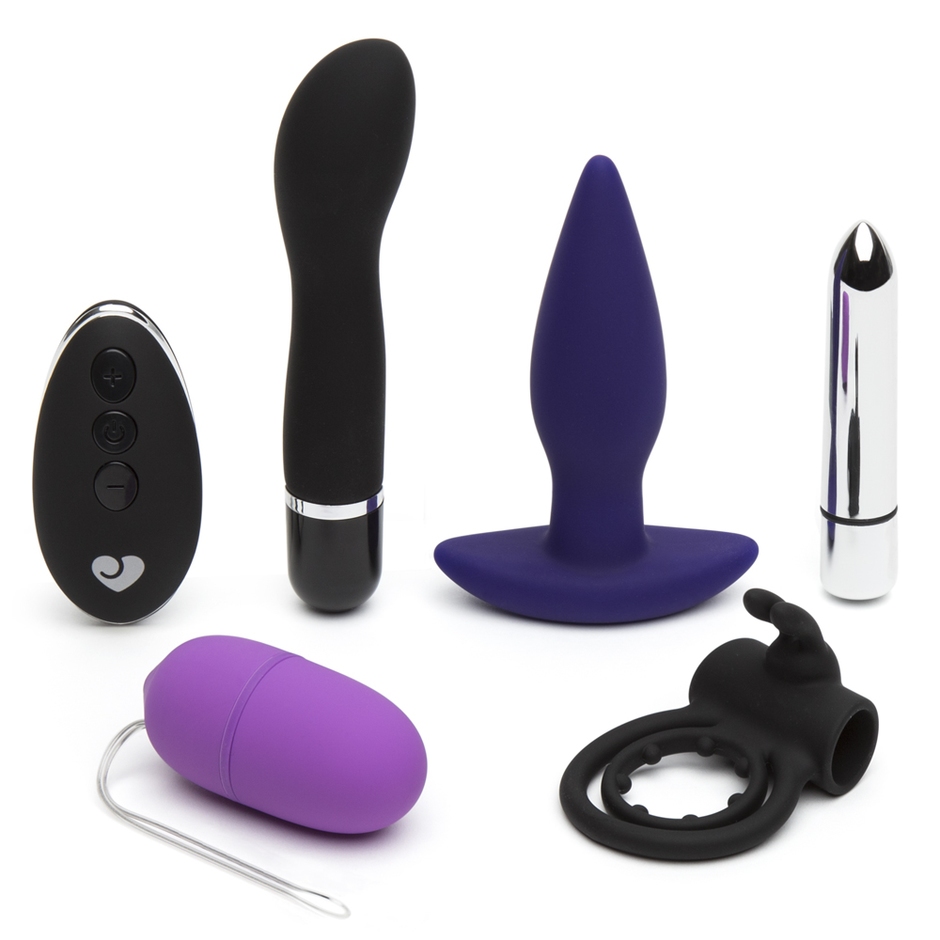 $89.99
Turn up the heat on date night with this 5-piece collection of couple's toys, perfect for buzzy adventures with your partner in crime. Sync 2 toys at once to the remote control and explore mind-blowing dual pleasure at the press of a button.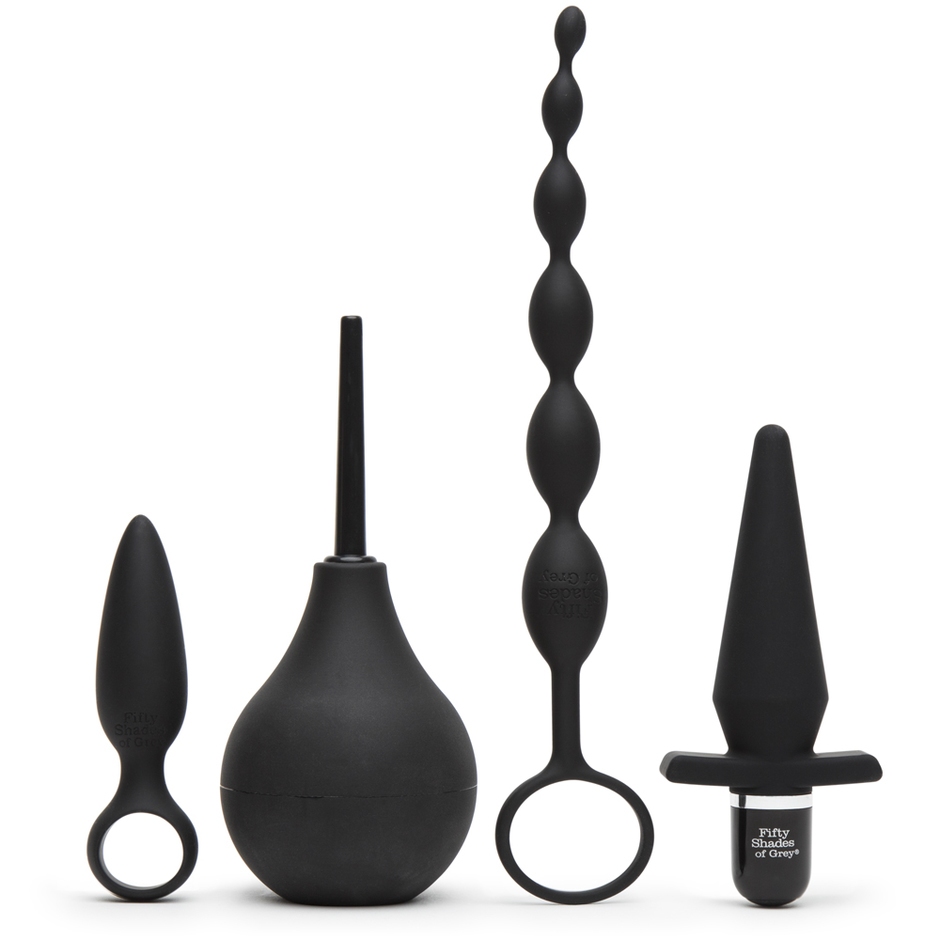 $49.99
Reveal the delights of anal play with this 4 piece anal starter kit. Explore the wonderfully filling sensation from a choice of two butt plugs, one static and one vibrating, or indulge new erogenous zones with velvety silicone anal beads.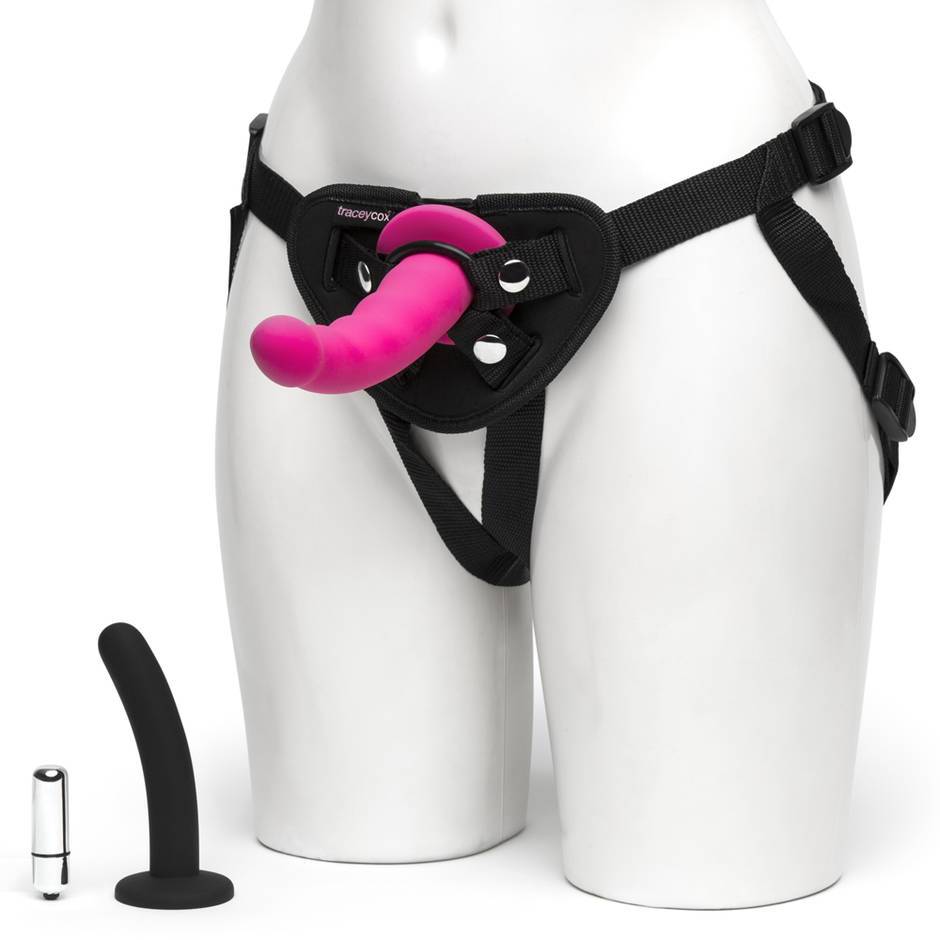 $59.99
If you're new to strap-on sex or just looking for a complete kit, look no further than Tracey Cox's Supersex Strap-On Pegging Kit. Includes a bullet vibe, two silicone dildos of different sizes and textures, and a machine-washable harness. Just add lube.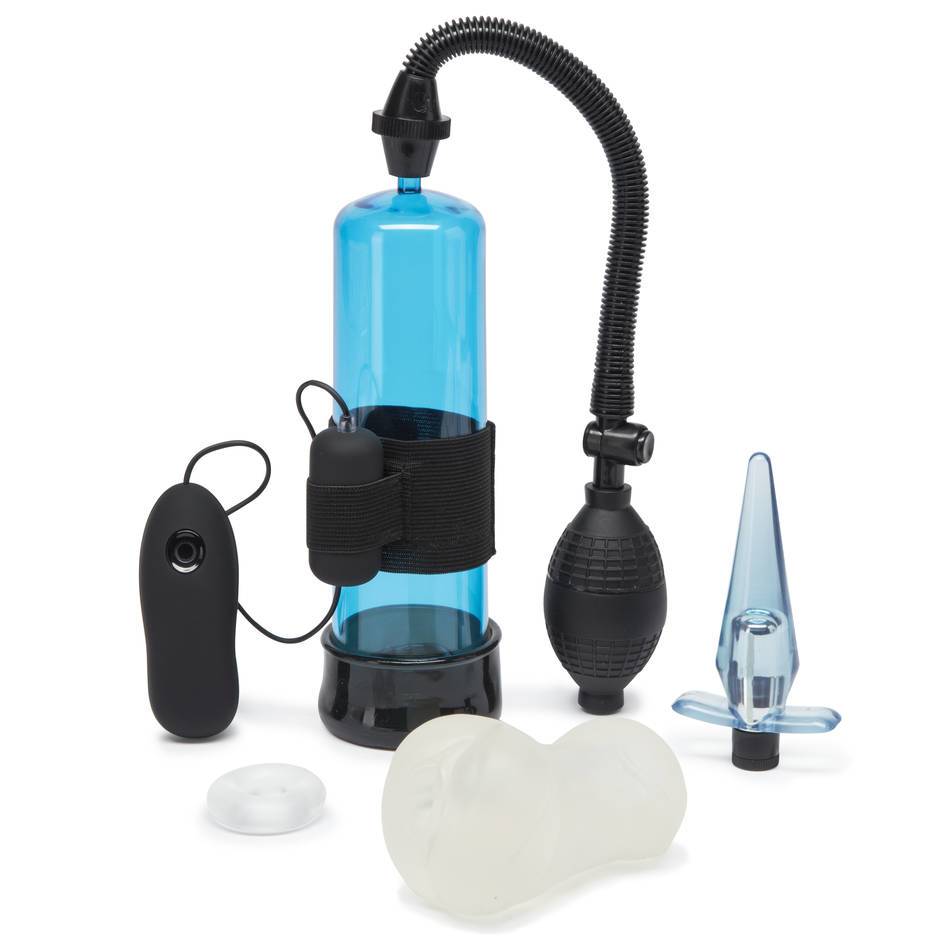 $59.99
Any Tom, Dick or Harry can knock out an offhand orgasm but it's a true connoisseur who chooses to explore and refine their pleasure. Lead a voyage of discovery with this butt plug, cock ring, masturbator and penis pump set to uncover fresh new sensations. We at A Fine Time recommend you read this article on penis pumps if you want to purchase this kit.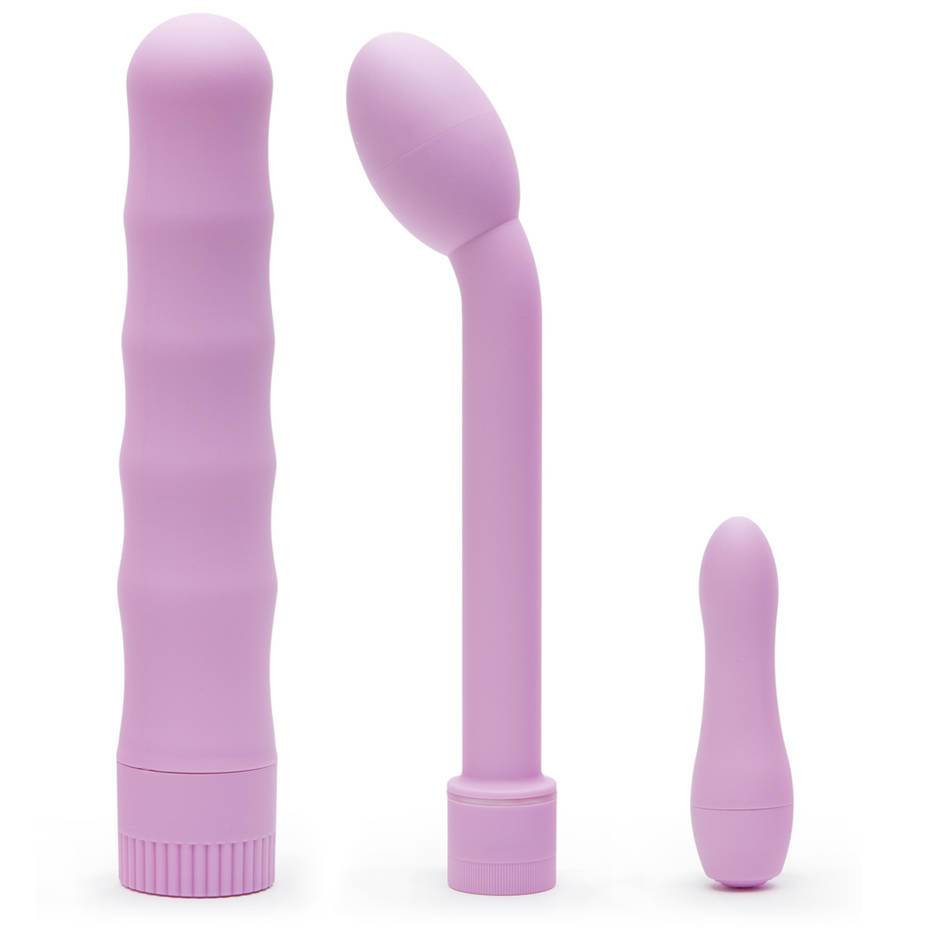 $36.99
Enter the wonderful world of orgasmic vibrations without anyone ever knowing. This Super Silencer Set makes the perfect gift for yourself or a partner and includes much-loved customer favorites at amazing prices. Perfect for a first-time buy.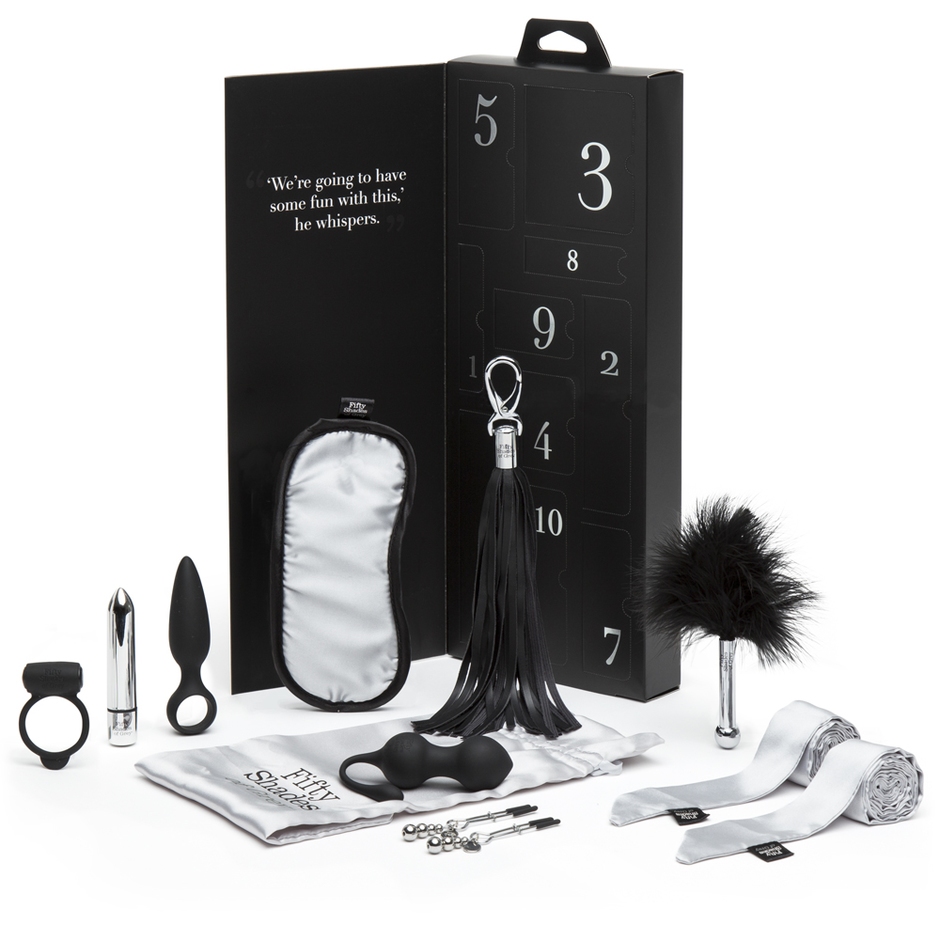 Fifty Shades of Grey Pleasure Overload 10 Days of Play Gift Set
$99.99
Get ready for 10 incredible days of sexual intrigue and delight with this tantalizing gift box. Share the thrill of opening a mystery door each day with your lover to discover a sensual treat, with items for you, your lover and both of you.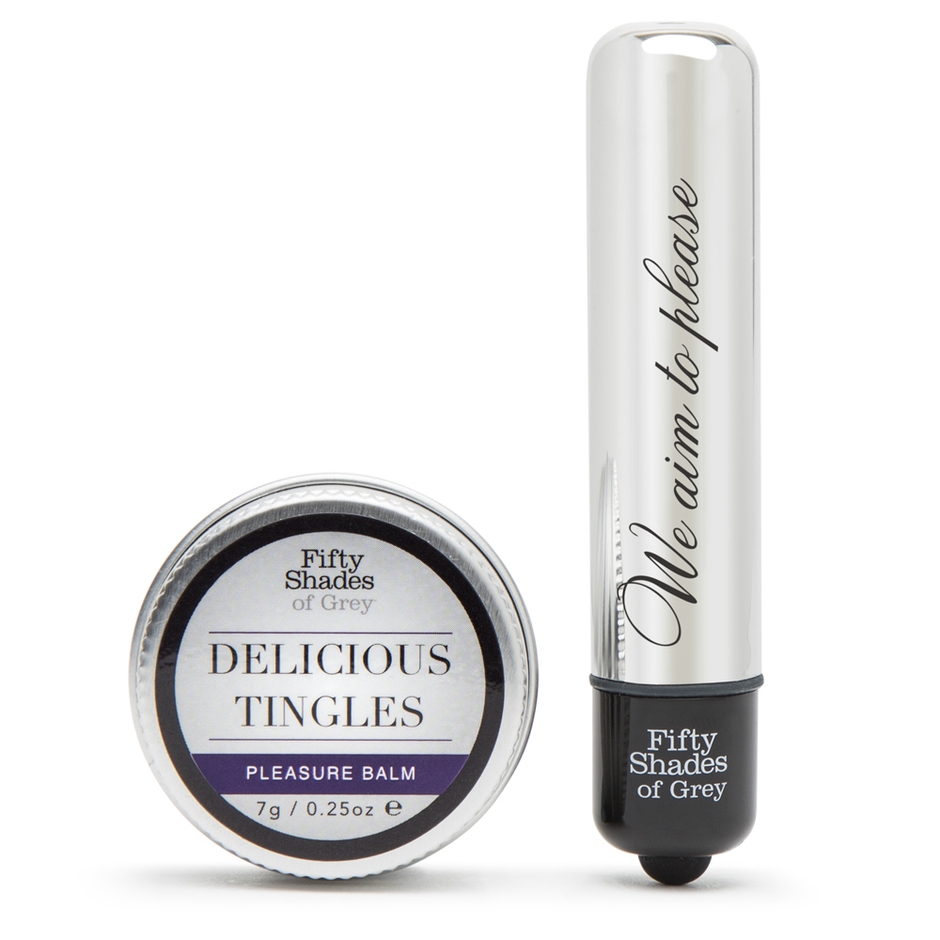 $29.99
Take your Mr Grey fantasy on the road with this pocket-sized bullet vibrator and pleasure balm kit. With a petite-yet-powerful bullet vibrator and a compact tin of tingly balm, it's perfect for a little bit of what you fancy, wherever you fancy it.
$
$36.99
Featuring an array of bondage and beginners BDSM, ignite a spark of excitement in your lover with this dirty weekend kit. From slapping to tickling, these travel-sized tools are best for a between the sheets hotel-hideaway.